Symphonium Audio, a Singaporean company founded in 2015, makes in-ear-monitors with top-tier sonics and industrial design.

With several earphones in their lineup, each unit is handmade with precise tolerances. At $1099, Helios is their highest priced model, offering their most technically pristine playback.

Its 4 balanced armature configuration lives in a larger than average shell, made of an attractive, matte black aluminum alloy of the finest quality.

For optimal sonic performance and to prevent the shells from towing out from the ears, the nozzles have to be inserted deeply into the ears.

Its hand-built 26 AWG OCC copper cable is pliable and tangle free.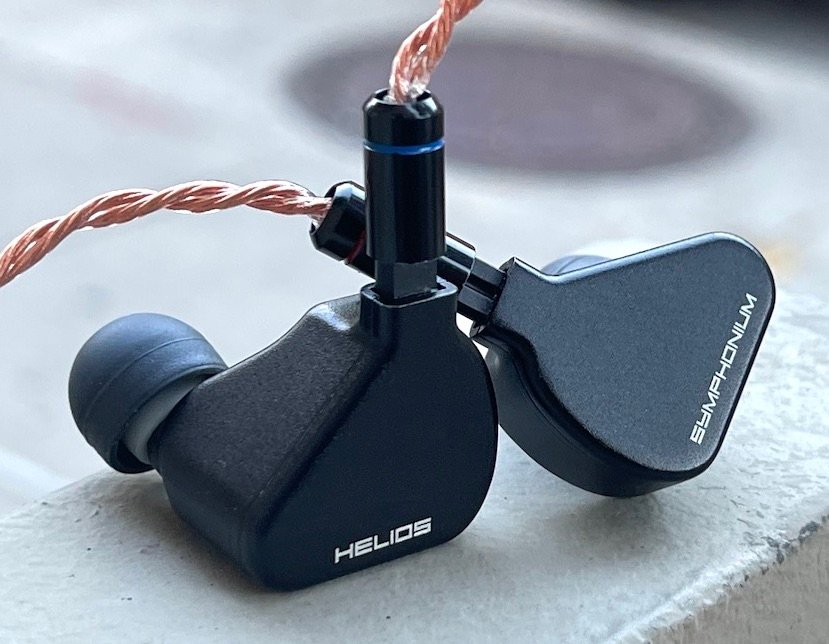 Sound
Helios is tuned with an emphasis in the sub bass and can produce subterranean lows like those on Massive Attack's 'Unfinished Symphony'.

Its mid bass region reveals exceptional texture, spaciousness and control. Example: Holly Cole's 'Train Song'

A less pronounced lower midrange can sound a bit thin on a track like Rush's 'The Spirit of Radio' and brilliantly balanced on John Mayer's 'New Light'.

Midrange is scrupulously clean and resolved. The snare drum on Pete Yorn's 'Never Go' is almost brutally free from masking and transient skew. On 'Hillside' by Weather Club, Michael Grigoni, the layers of acoustic and electric guitars are reproduced with radiant clarity and breathtaking dynamics.
Upper midrange frequencies are a bit jazzed up. Tracks with peaks in the 3-5K region can be a little fatiguing, but many productions benefit from this extra presence and come alive. Example: Sharon Van Etten 'Mistakes'.

Considering its upper midrange exuberance, Helios does not add sibilance. It simply lifts the veil and reveals fidelity with painstaking transparency.

Helios is a bright tilting earphone, but it's an exceptional treble that is free of driver distortion and refractory micro transients. Strings and piccolo woodwind instruments are delivered with a silky quality, similar to Stax earspeakers.

On Bill Stewart's 'Think Before You Think', cymbals are delicately crisp, complex and atmospheric.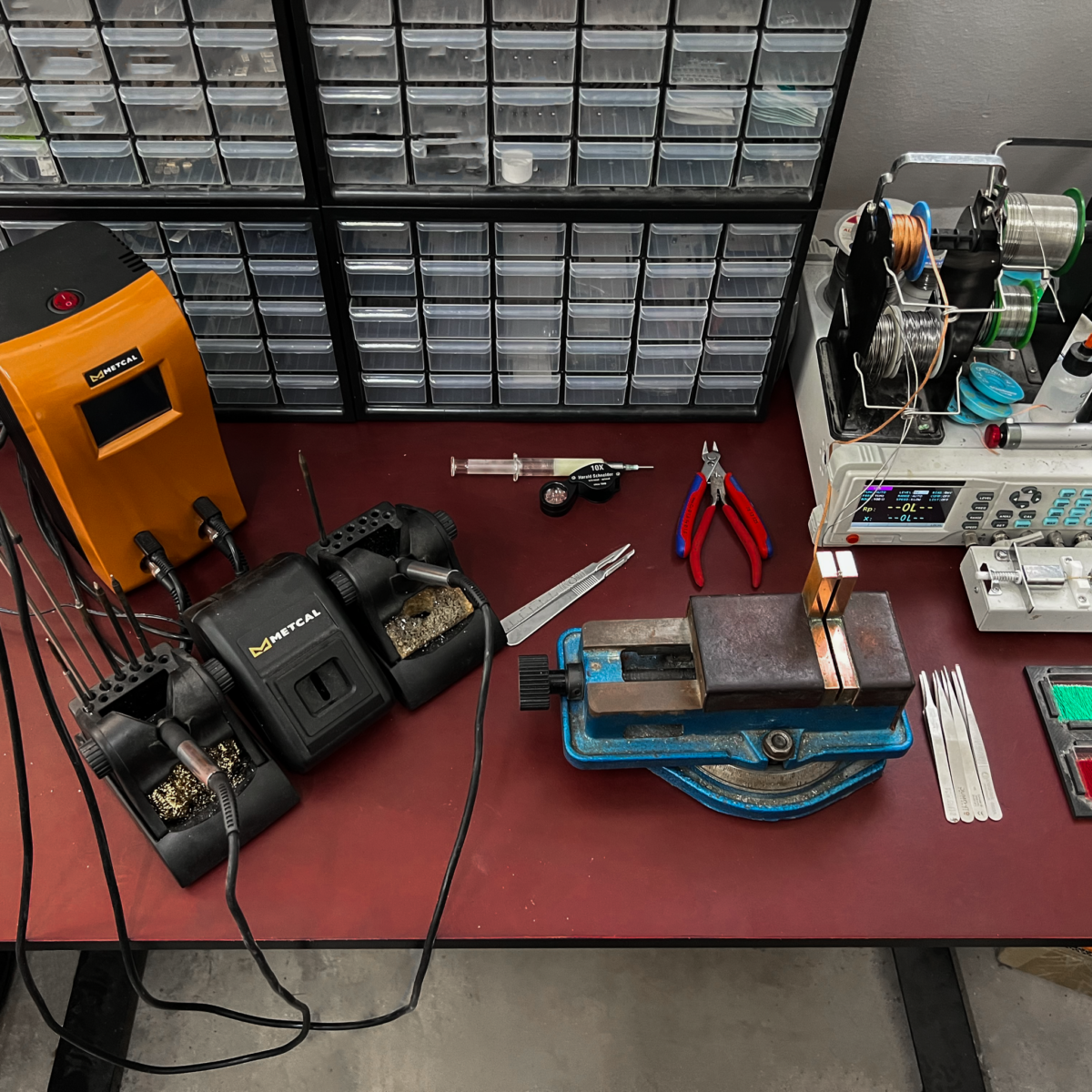 Helios' imaging and soundstage envelope is not exceedingly wide or deep. It does not have the "beyond the ears" headspace you get with IEMs like Campfire Andromeda, but everything sounds like it's in its place.

Symphonium Audio states that its exclusive Linear Attenuation Tuning (FLAT) technology makes it impervious to source impedance mismatching, and based on our tests we can verify this claim. This IEM is not hyper sensitive, so listeners can enjoy hiss free audio from all different sources (phones, computers, tablets, DAPs, audio interfaces, dedicated headphone amps) without the need for low gain impedance match settings.

Musically meticulous, adept, sweetly illuminated–Helios lives up to its name in Greek mythology – the deity of the sun.