Cindy Wilson concert: Brooklyn Bazaar Dec. 7th 2016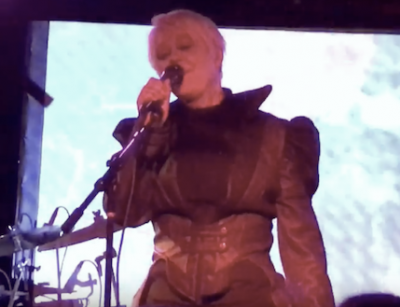 Athens Georgia jewel of B-52s fame, Cindy Wilson's new solo project takes to the road with full band and visuals. But don't expect an incarnation of the B-52s; this is a more ethereal side of Cindy– a dreamy mix of sultry vocals, lush electronic timbres, and pulsating dance grooves.
Pro Audio Times caught her show at Brooklyn Bazaar on Dec. 7th, 2016, where Cindy and her group lavished the crowd for 80 minutes. Dressed in a style reminiscent of Blade Runner, Cindy simultaneously anchored the music and adorned it with airy soprano trills.
In contrast to the vintage 'Polonaise dance hall' feel of the space, Cindy's nouveau pizzazz made for an indelible time lapse into the past and future all at once.